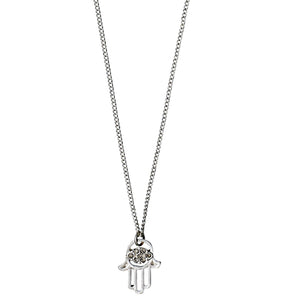 This beautiful buddha hand holds an eye filled with genuine clear, sparkling crystals. This Pilgrim pendant is silver plated with a velvet matt finish. Add this pendant to any of our classic necklace, bracelet or ankle chains to create your own personalized piece of jewellery.
Gold plated also available but not pictured
Gross Height: 19 mm
Gross Width: 10 mm
Gross Depth: 4 mm
Handmade with heart.
Danish design.